Beer Festival 2022
We deliberated long about whether the Beer Festival should go ahead after the sudden passing of Her Majesty the Queen earlier in the week
but the guidance given was that it was not expected that local events should be cancelled apart from on the day of the funeral
which will be a day of national mourning.
Saturday was a day to celebrate the proclamation of King Charles III so we decided that we would go ahead with the event.
We were blessed with sunny weather and so many people enjoyed sitting outside in the gardens of the Village Hall enjoying some local ales and ciders with their friends.
Once again the Gin Bar proved to be a popular addition to the event for those who are not avid Beer drinkers
We were entertained in the afternoon by Sion Whiley who played for us at the Jubilee picnic earlier this year and he didn't disappoint, playing many old favourites.
Our second band, Twenty Five Miles got the party going and encouraged a few energetic dancers onto the floor.
We had a tribute to Her Majesty at the interval and held a minute silence in the hall for which everyone from the garden came into the hall to join in
and then at the end of the evening we had a rendition of the new version of the National Anthem – 'God Save the King'.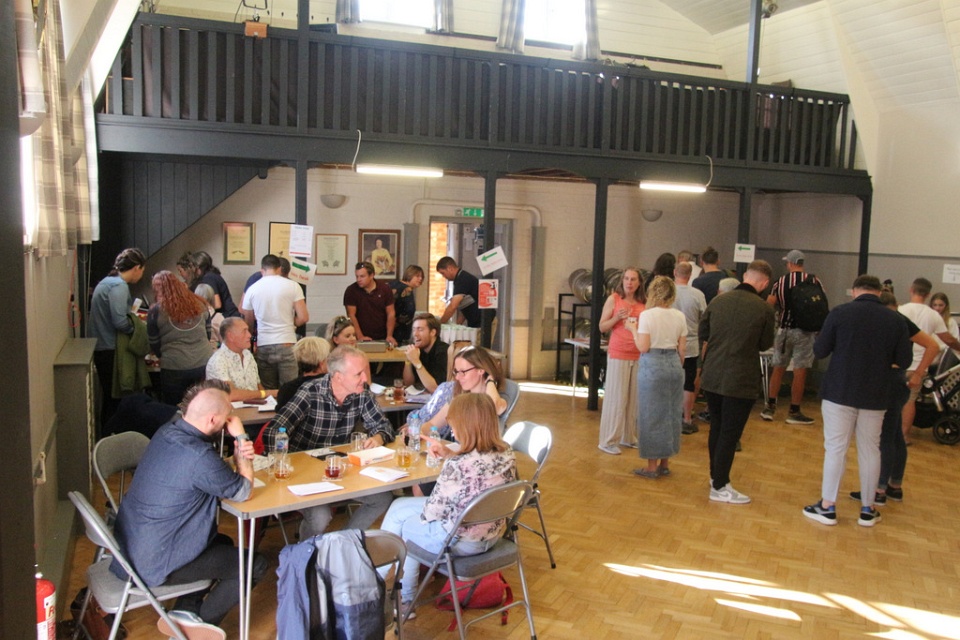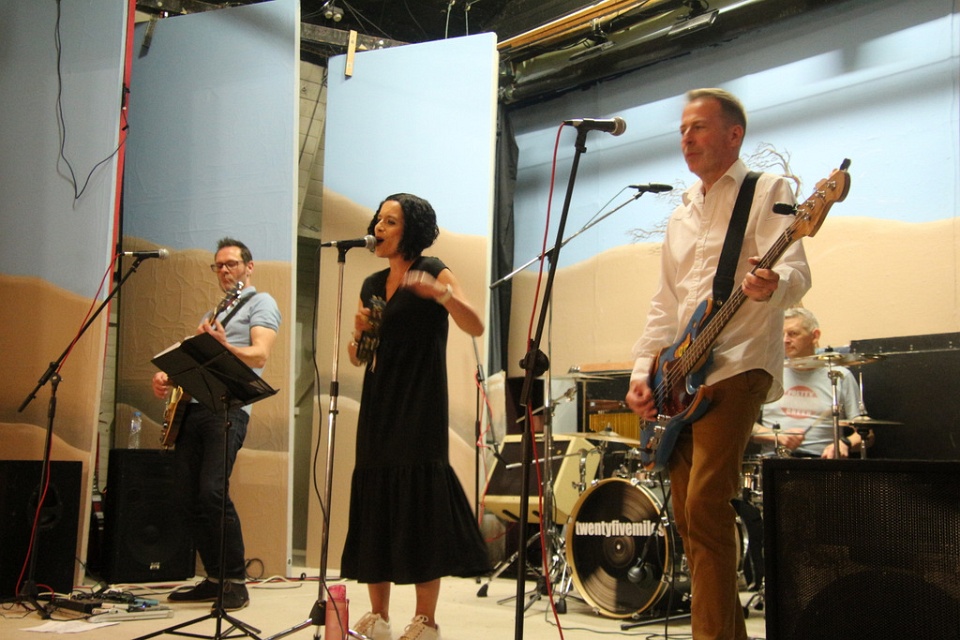 Beer Festival 2021
At long last able we were able to put on a "real" rather than a "virtual" event, and what an event to start with - the tenth anniversary of the Silchester Beer Festival.
This year was a complete sell out, and sadly we had to turn people away from the door.
For those who were lucky enough to get tickets there was a range of Beers and Ciders, and of course the very popular Gin section which had even more exotic flavours to tempt you with.
Entertainment was provided by Clique Duo, who got everyone singing along and some brave souls dancing!
The catering was again provided by Cods and Rockers, and all the feedback received so far is that the Fish and Chips were very good, and just what was needed to soak up the Beer!
At the time of going to press I do not have all the information regarding the beers that came out top in the poll etc., but I can assure you that the organisers will get this information out as soon as they can.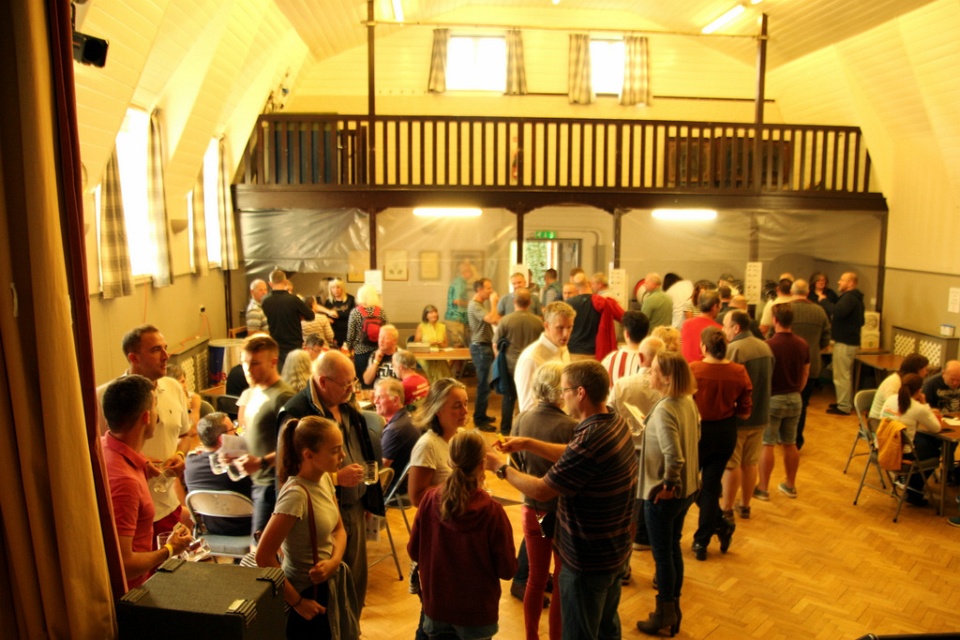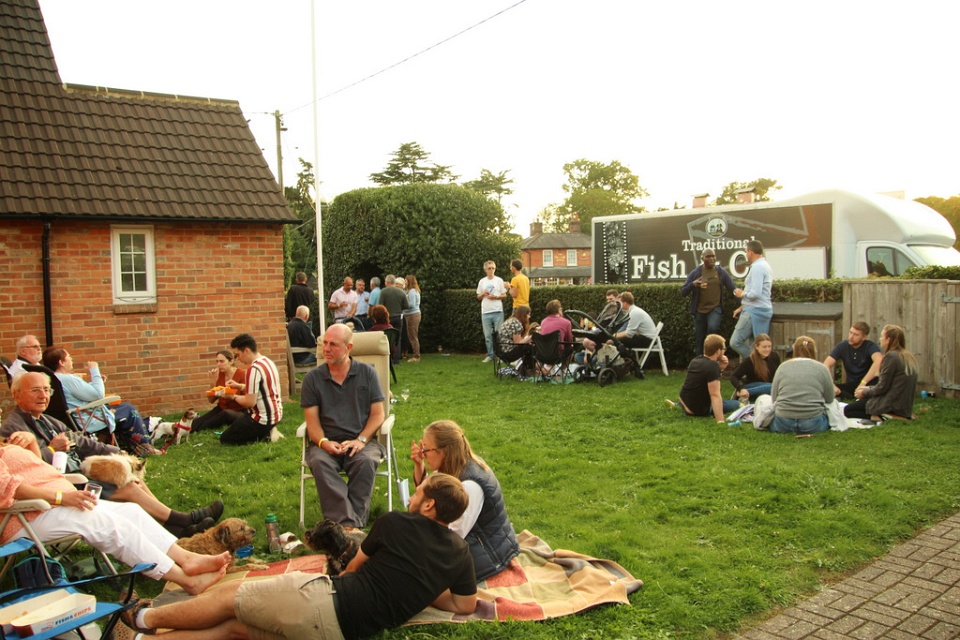 Beer Festival 2019
Silchester Beer Festival was a sell out again this year and the Gin bar, plus Cods and Rockers fish and chips went down a treat, both selling out and needing to be restocked.
The bands were great again and people were dancing away into the night!
I would like to thank all the volunteers, the Calleva Arms Pub and of course all of you for making it a night to remember!
Last of all here are the results for all of you voting for your favourite beer
Gold went to Silchester's Dark horse by Little London brewery
Silver went to Shadow of the Beast by Elusive Brewing
and Joint Bronze went to Kings Street Pale Ale by Wild Weather and Twisted Oak by Fallen Acorn Brewing.
We would also like to give Happiness Dragon, also by Elusive a highly commended because it sold out! CHEERS!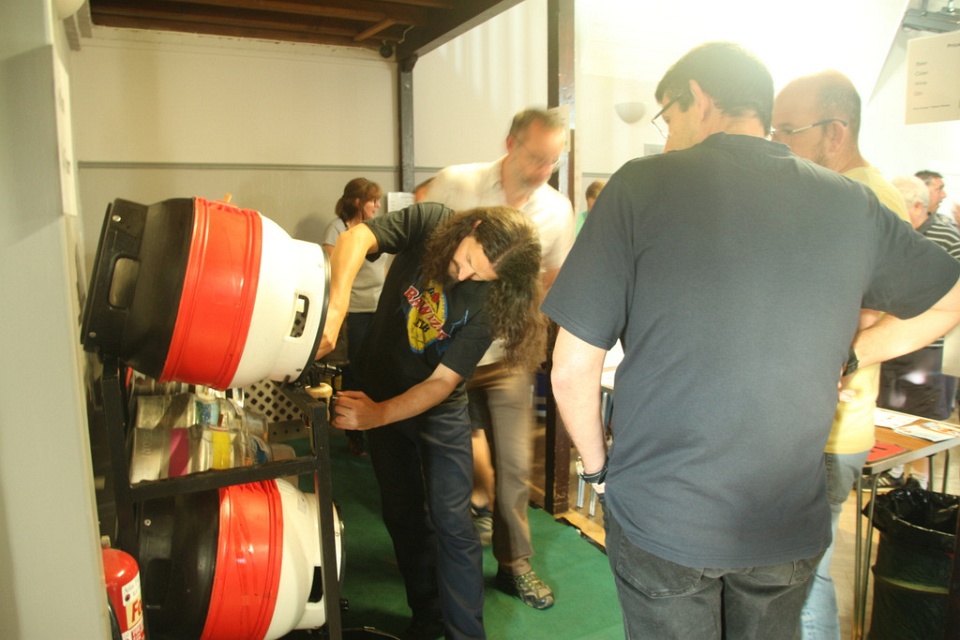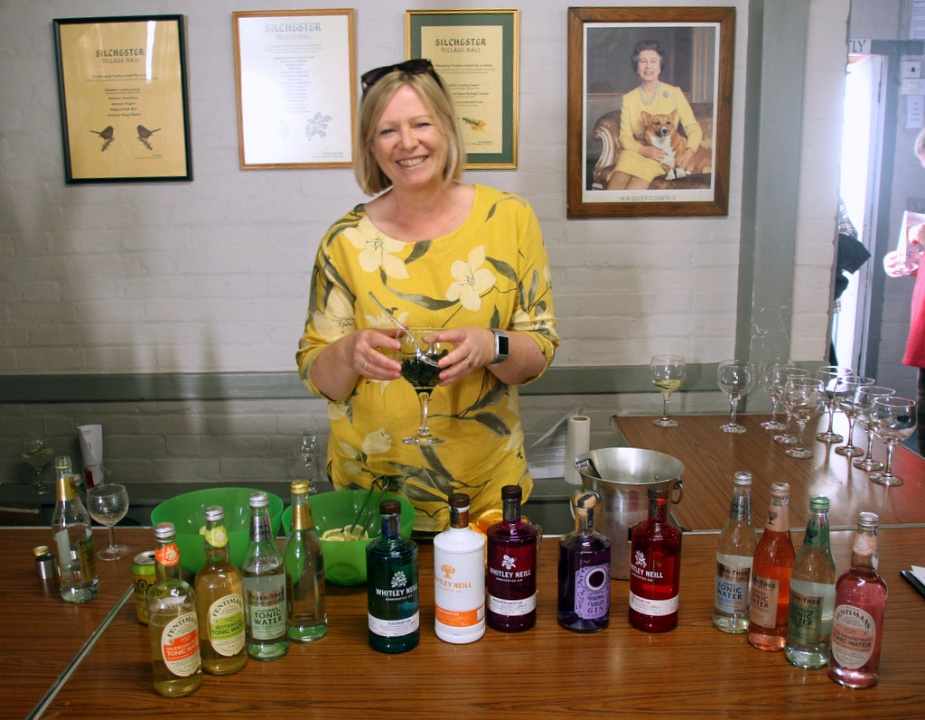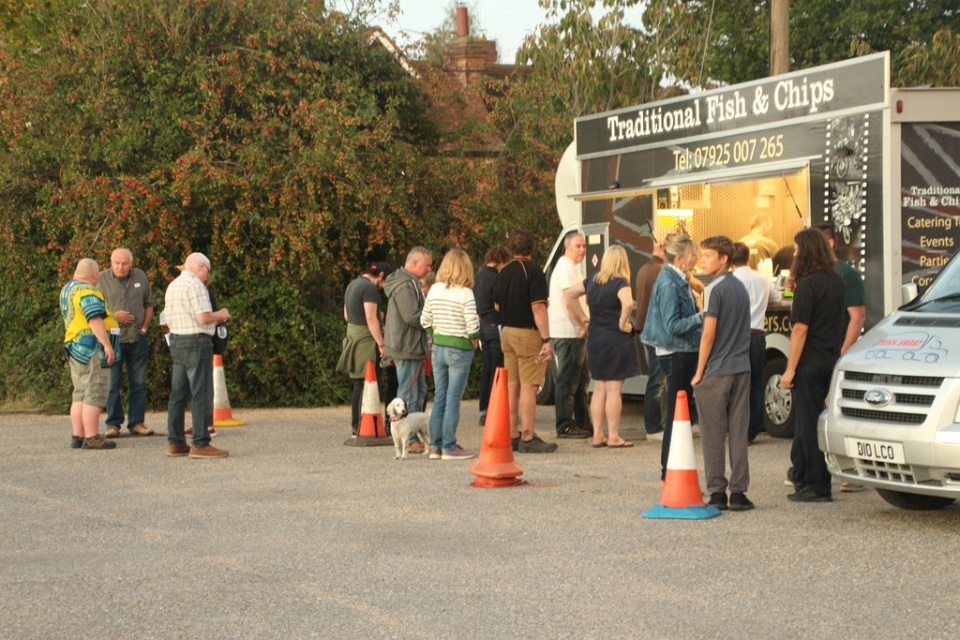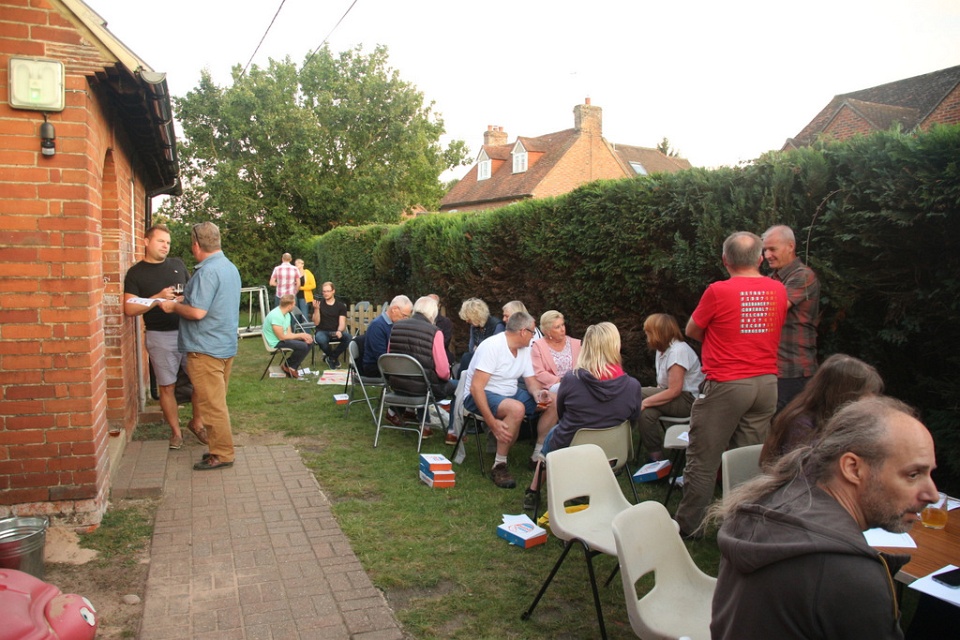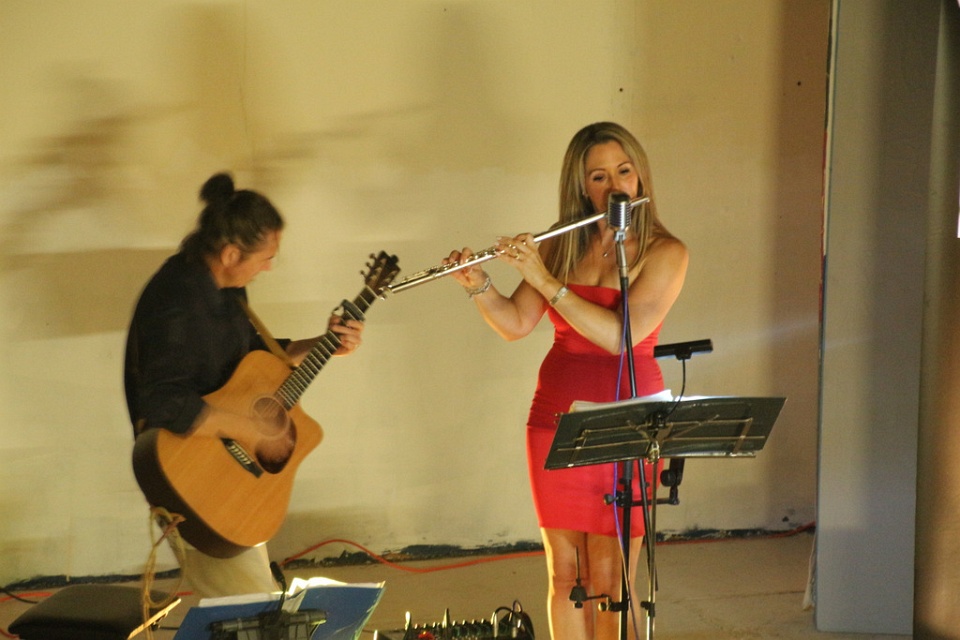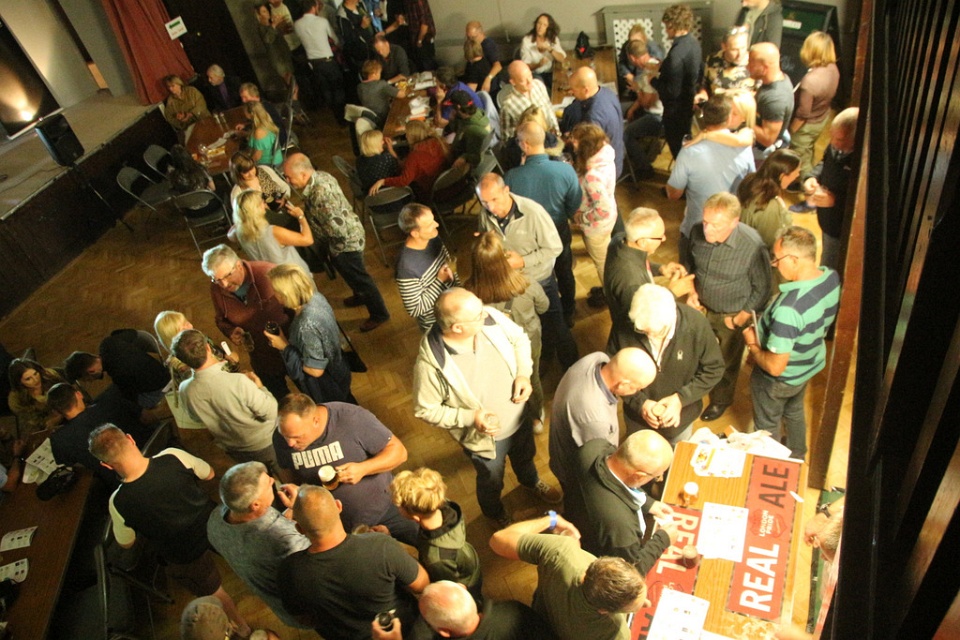 Beer Festival 2018
The 8th annual Beer Festival was held on Saturday 8th September 2018 with a great turnout of 220 people. We had a great selection of beers from Longdog Brewery, New Wharf Brewery, Little London Brewery, Wild Weather and Bond Brews and ciders from Tutt's Clump and Crazy Dave's Cider and we did a pretty good job in drinking most of them.
The winning beers as voted by you were
1. Breakfast Stout from New Wharf
2. Luvly from Little London
3. English IPA from Longdog
The best cider/perry was Tutt's Clump Traditional Farmhouse Perry
We had a change of tempo with the main band this year as we welcomed the Clique Duo as well as singer songwriter, Zach Johnson who played earlier in the afternoon.
This year we had a very popular raffle with prized donated by all our breweries - thank you to them all.
Suzi and Jane were once more in charge of the catering and kept us all fed with tasty curries and pork rolls.
As always we are dependent on all the volunteers who turn out to help make the event run smoothly and we would like to thank all of them especially those who turned up for the heavy work in setting up the night before and clearing up on Sunday
Beer Festival 2017
The 7th Annual Silchester Beer Festival, held on Saturday 9th September was a thoroughly enjoyable event. We didn't sell as many tickets as last year but those that did attend made up for it by staying longer and buying many tasting tickets. We estimate that we had about 200 people through the door who had the chance to taste 10 beers and 4 ciders from a variety of independent brewers and the Calleva Arms kindly donated a barrel of London Pride for traditionalists who to like to stick to their local tipple. Details of the beers and ciders can be found on the Silchester Beer Festival Facebook page.
The winners were:
Gold beer winner was Little London's 'Night Porter'

2nd Little London's '29k'

3rd Bond's 'Bengal Tiger'

Top cider was again Tutt's Clumps 'Farmhouse'
A band from Aldershot called The Firm entertained us. They sang firm favourites and although some drinkers left to go outside to continue chatting a goodly number stayed to enjoy live electric guitars played with gusto! The website lemonrock.com has their details for those looking for a band to book.
The catering was done by our local professional caterers 'Suzi & Jane Catering.' This year they served a variety of meals ranging in price from Chicken and Veg. Curries, Slow roast pork in Brioche rolls to Sausage rolls from 6:00 pm. They have a Facebook page where you can find their contact details or pop in to see them at the Pop up Cafe on the Common on the days when they are in the Pavilion
Beer Festival 2016
The 6th Annual Silchester Beer Festival, held on Saturday 10th September, was a fantastic success with a record number of people attending to taste 14 beers and 4 ciders from a variety of independent brewers and cideries. Everyone was entertained late into the evening by the music of Moonfly and Marc Stevens.
We sold most of the tickets in advance (almost unheard of for a village event!!) and unfortunately due to the limits on numbers in the hall, we had to turn some people away. We sincerely apologise to everyone who was unable to get in and hope you will come back next year.
Participants were asked to rank their favourites, which was no easy task given the different styles of beer on show. Broken Bridge Brewery's 'No Chaff' came first, followed closely by Little London Brewery's 'Red Boy' and 'Ash Park Special. Tutt's Clump Traditional Farmhouse cider was voted best cider.
The catering was done this year by 'Suzi & Jane Catering' and we had some very favourable comments about the food on offer.
The Association would like to thank everyone who volunteered to help make the event so much fun